Thursday, April 26, 6:30 – 8:00 pm
Brant Gallery, 3rd floor, South Hall, MassArt
Contact: brantgallery@massart.edu
Garden Lab would like to invite you to an evening of conversation on the convergence between art, design, science and nature. This conversation will explore how these intersections play a critical role in both pedagogical methods and transdisciplinary art and design practices.
Please join Garden Lab's artists-in residence: Andi Sutton, Caitlin Berrigan and Zenovia Toloudi with Jane Marsching, as a respondent on Thursday, April 26th; reception to follow with participating artists and contributors.
About: Garden Lab is an experimental project for the spring semester 2012. The objective for this interdisciplinary project is to create a garden space and platform for the college and the community-at-large to engage in a conversation about art and design, food, community, and the environment and to facilitate a collaborative learning milieu for research and creativity through workshops, visiting artist projects, events and lectures. The project examines these topics and concerns in experimental and investigative ways, while proposing creative and sustainable solutions and possibilities.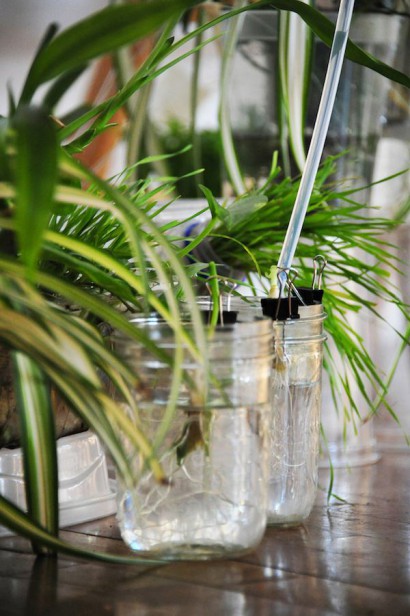 Participating artists and contributors: Zoe Culberston, Laura Ziman, David Tames and Audrey Kali, Ben Silva. Reversible project: Rachel Braun, Amy Concannon, Juliet Demasi, Yurikou Diza, Minsung Kim, Tara Kovalik, Stephanie McFadden, Katerina Michelakis, Noelle Nanto, Samuel Peckham, Denia Silva, Jaimie Varasconi, William Weygint and Edward Monovich. Nature Now project: Amelia G Perkins, Anthony Fusco, Austin Carrier, Bradford C Paiva, Christopher Cruz, Danielle R Williams, Eleanor R Norton, Emelie Bergh, Eric Magnussen, Hanna Brown, Iris Laurent, Krystal Perez, Michael David, Michael Gower, Nanette Pengelley, Oyumaa Chuluunkhuu, Sarah Puente, Stephanie Bogle, Christina Cokozsvary and Jane Marsching. Invasive, Endangered, Extinct project: Carly Ann Blais, Demetri Ehren Flaherty, Hailey Hall Thurrott, John Valeriani, Krista M Perry, Manning Liu, Nicole L Oppedisano, Nikkie V Corzo, Paige Marielle Lednar, Paulina Rodriguez, Rachel Cass Oswald, Rachel Sadie Saunders, Riana Page Rodgers, Schuyler Jean Erickson, Sebastian Francis-Burnell, Sophie Elizabeth London, Tucker Keegan Leary, and Wathit Scott Keosung and Evelyn Rydz. Foraging Olmsted with Artward Bound Group: Chane, Shyimel, Cora, Kassandra, Rachard, Paola, Cyndie, Mureille, Jameel, Yffka, Ja'Hari, Elijah, Angellize, Ryan, Ciara, Andy, Isaiah, Antoine, led by Carolyn Lewenberg in collaboration with Jonathan Santos.

Many Thanks to: Paul Dobbs, Rachel Resnik, Yamilah Kenny, Christian Restrepo, Gamalia Pharms, Kyle Brock, David Tames, Jamieson Wicks, Cecilia Mendez, Howie Larosee, Edward Monovich, Andree Zaleska, Dyan Mcclimon-miller and Jane Marsching.
This project is supported in part by Sustainable MassArt: Art and Design at the Intersection of the Environment, Social Justice, and Health, the Studio Foundation Sustainability Committee, Artists in Context and Center for the Art and Community Partnerships. Garden Lab is organized by Evelyn Rydz and Jonathan Santos.
To view past workshop images click here 

Photos by DominicTschoepe