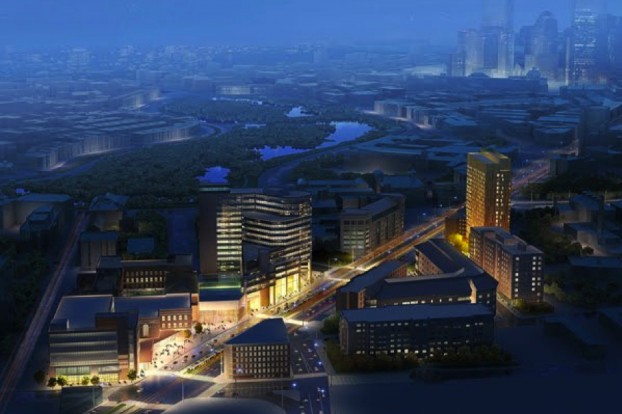 Exploration, idea generation, critical thinking, craftsmanship-this is where aspiring artists acquire the tool chest that will drive their artistic development. The Studio Foundation Department introduces students to a wide variety of studio techniques and media that cut across traditions and technologies. Its curriculum is required of all first-year students before they choose a major. Coursework helps students gain an understanding of the critique process on which much of the MassArt curriculum is based. They learn to take their projects through all stages of the creative process, from inception to design construction, presentation, and revision.
Drawing courses introduce students to formal principles as well as the breadth of drawing practice.
Visual Language I and TIME (formerly Visual Language II) courses explore two- and four-dimensional principles of visual organization, with a combination of tactile and digital media, photography, and video.
Form Study introduces students to the formal and conceptual foundations of three-dimensional design.
The Studio Foundation Department structure, content and delivery encourages all first-year students at MassArt to begin to develop their own ideas and to give such ideas for. This program provides the groundwork for professional practice and for initial discovery and identification of the roles of artist/designers within a larger social and global context. Studio Foundation courses aim to prepare students to choose a major concentration and enter their sophomore year with a broad base of skills that are fundamental to professional artists, designers, and educators. There is the clear expectation that this foundation will continue to be built and refined, particularly during the sophomore year. The Studio Foundation Department emphasizes interdisciplinary applications in each course and focuses on improving the students' critical thinking skills relative to their studio work.
The Studio Foundation Department has an active program of visiting artists and exhibitions that brings students into contact with local, national, and international artists and designers. Studio, gallery, and museum visits complement the curriculum..